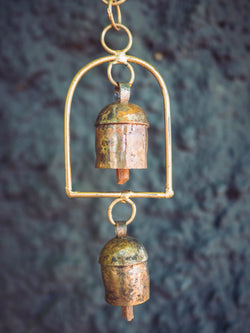 Rain Chime
The Rain Chime has five desert bells. The bells range in size from large to small, producing a beautiful harmony of tones.
Made by Janmamad Luhar in the Kutchchi desert region of western India.
Each bell is first beaten into shape by hand, then buried under the hot desert sand in a kiln. This age-old technique of metal-work is what gives each piece its unique patina and tone.